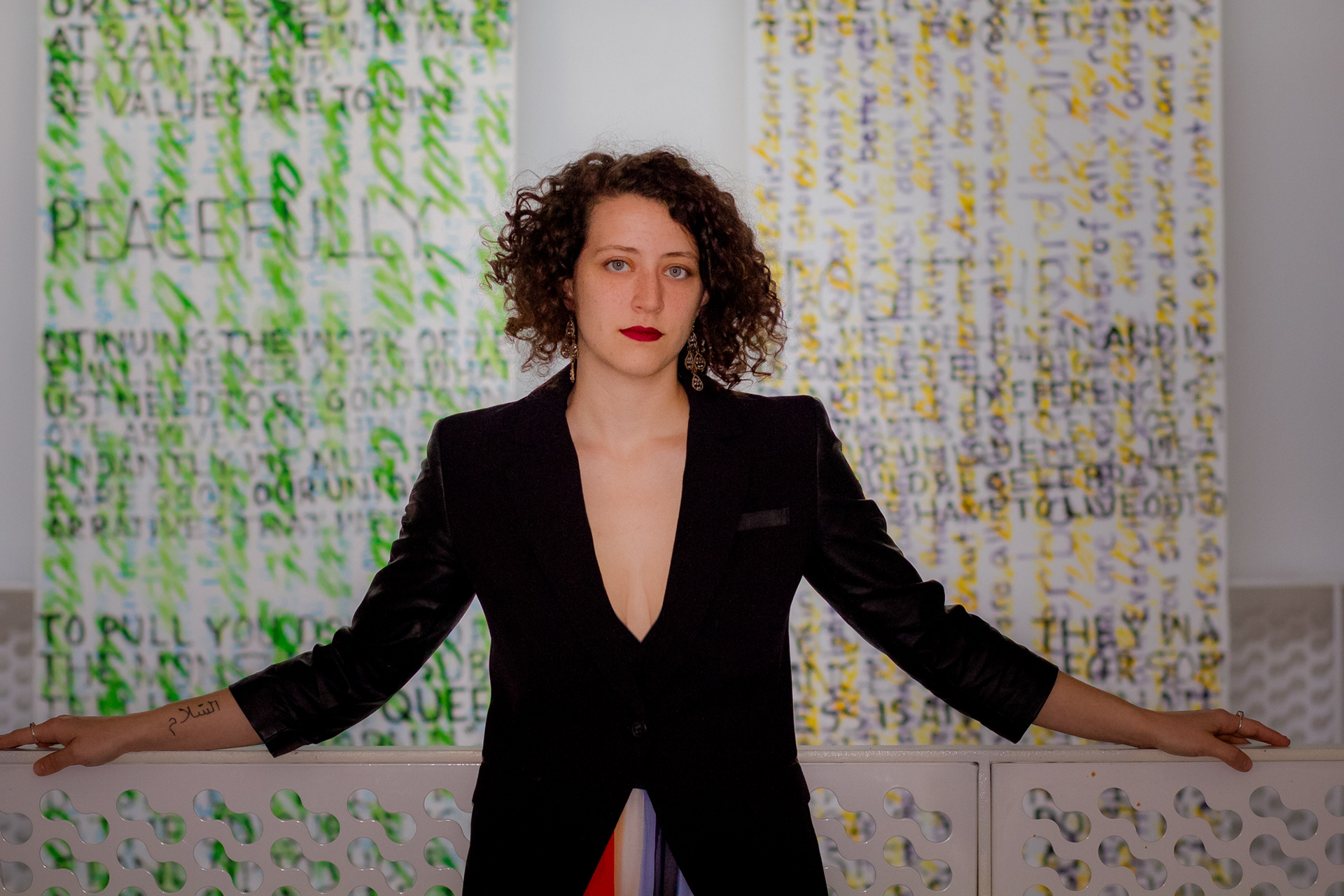 Hello and welcome! My name is Jessie Houff. I am a nomadic artist who was born in Fairfax County, Virginia and raised in the Shenandoah Valley. I grew up with values rooted in family, travel, and spirituality. I am a mixed media artist with focuses on book arts, papermaking, and installation. When I am not at home or in the studio, you can most likely find me buried in a vintage book store drinking a café au lait, dreaming of being in a Gene Kelly movie, and planning a fun evening with friends, snacks, and card games.
I obtained my Bachelor of Arts in Art and Theatre at Bridgewater College in Virginia. After graduating I went on to be a full time volunteer through Brethren Volunteer Service (BVS). I also volunteered as an Assistant Arts Teacher and Administrative Assistant for the Refugee Youth Summer Academy run by Artists Striving to End Poverty in New York City. These experiences working with underserved communities sparked a passion for art as social practice.
I was accepted to the Community Arts MFA program at the Maryland Institute College of Art in Baltimore, Maryland. I applied my passion for community work to my artmaking. I worked as an AmeriCorps member for a year as a Visual Arts Teacher at Access Art, teaching middle school youth. There, I designed curriculum and taught lessons engaging youth in a variety of collaborative art projects.
In the fall of 2018 I was the recipient of the Libby Bowerman Teaching Fellowship to teach an art class at the Keswick Wise and Well Center in Baltimore serving the senior citizen community. I was able to continue my love of teaching by starting an intergenerational Art Pals program where each Keswick participant was partnered with a middle school youth at Access Art. Throughout the year the Art Pals made and sent art to their corresponding Pal.
I am an MFA Candidate in Community Art at MICA. I enjoy diving deeply into my spiritual roots living a peaceful minimalist life, buying only what is needed, reusing what I can, and spreading goodness wherever I go. I look forward to growing in my artistry by continuing to teach, travel, and make new connections.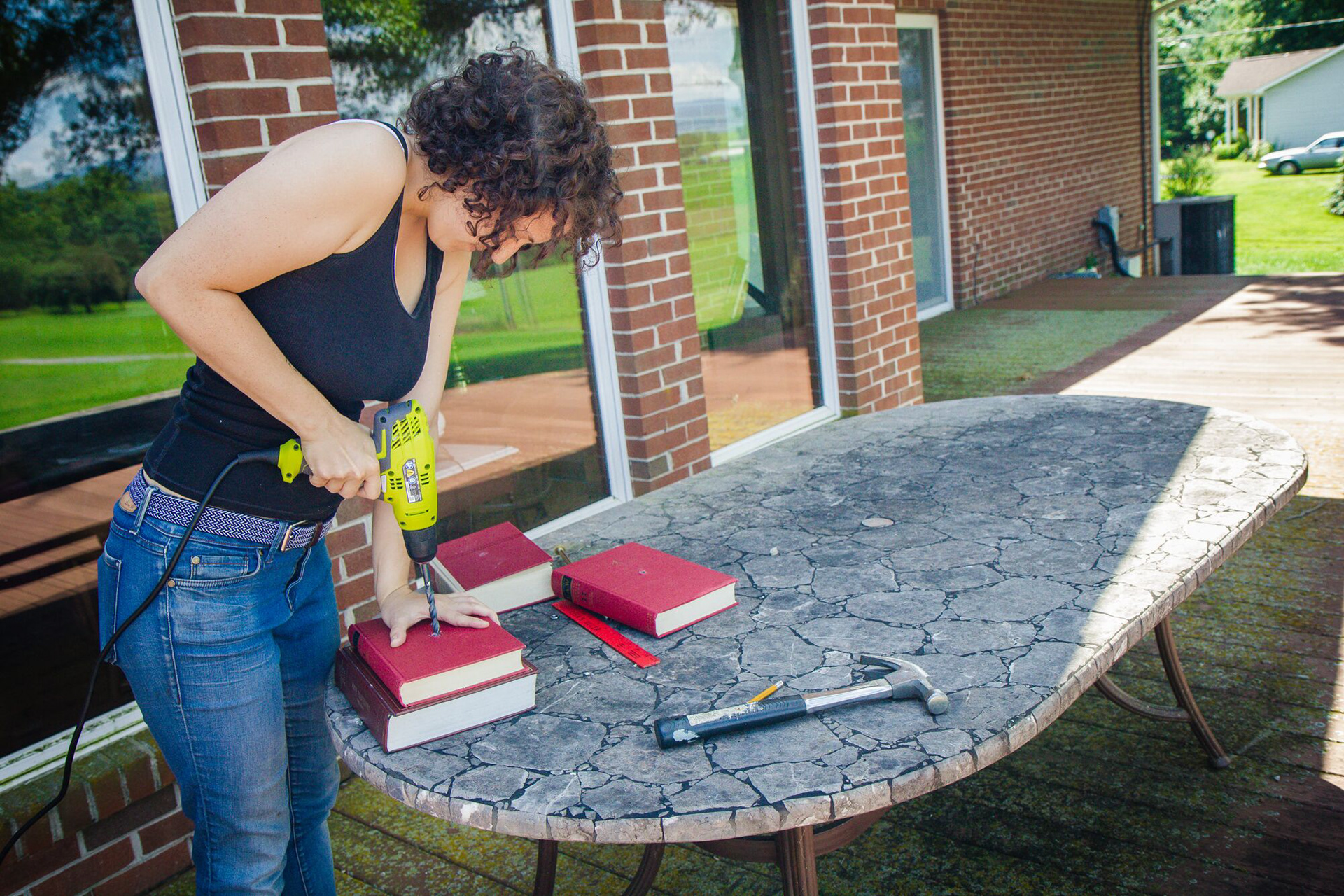 My artistry blossoms more and more each day I am alive. While my practice started with drawing and sculpture, it has evolved into installations and work with all kinds of paper. I work with what is available as I value recycling and re-use of materials that I find and gather over time. My studio houses paint brushes of every variety, a power drill, books, many former art projects, and is constantly being re-arranged. Paper is the biggest collection in my studio: Pages ripped from my sketchbook, old fax paper from my mom's craft closet, printed articles, lesson plans, parking tickets, grant proposals, old snail mail…many of these papers have been included in installation pieces.
The basis of my current work is about human connections. How do toxic relationships influence the way we live today and how do positive connections encourage us to thrive? Are we resilient or do we dwell in the heartache? No matter the answers, it is all part of our development as humans. My inspiration stems from my upbringing in a small church denomination and the relationships I have built my life upon. Whether it is a small sketch in my sketchbook or a large-scale installation, everything stems from these relationships. Those I have grown up with in the church are loving, caring, and encouraging, yet a core belief of many is that my homosexuality is an abomination. Thankfully, my family and close-knit congregation are accepting, but few are so lucky with such support. I have witnessed intolerance to a point of excruciating frustration. My art reflects both the agony as well as the promise of a healthy future.
My work usually starts with a feeling. I feel a certain way about something and need to get it out into visual representation. Text is also important to me. Many of my artworks include personal writings, scripture, articles, song lyrics, and love letters to those close to me. I do a lot of freewriting I call "word vomit." Some of the most meaningful works come out of journaling and talking with people. Neutral colors are most prevalent in my work, yet color always finds a way to sneak in. I love a vibrant rainbow just as much as black and white or the color of old book pages. I hope that my work sparks something in each viewer whether it be happiness, intrigue, even pain. Let's talk about it together.